Location and map of Lujiazui Jinqiao Garden Hotel
Address: No.1875 Qishan Road (Qishan Lu) Pudong New Area, Shanghai

Chinese Address: 上海浦东新区栖山路1875号

Hotel Phone: 0086-21-61650818

• Downtown 11,64 km

Airport
• Shanghai Pudong International Airport 33.22 km
• Shanghai Hongqiao International Airport 30.46 km

Railway Station
• Shanghai Hongqiao Railway Station 35.6 km
• Shanghai Railway Station 187.31 km

Commercial Area
• Pudong Jinqiao District 1.7 km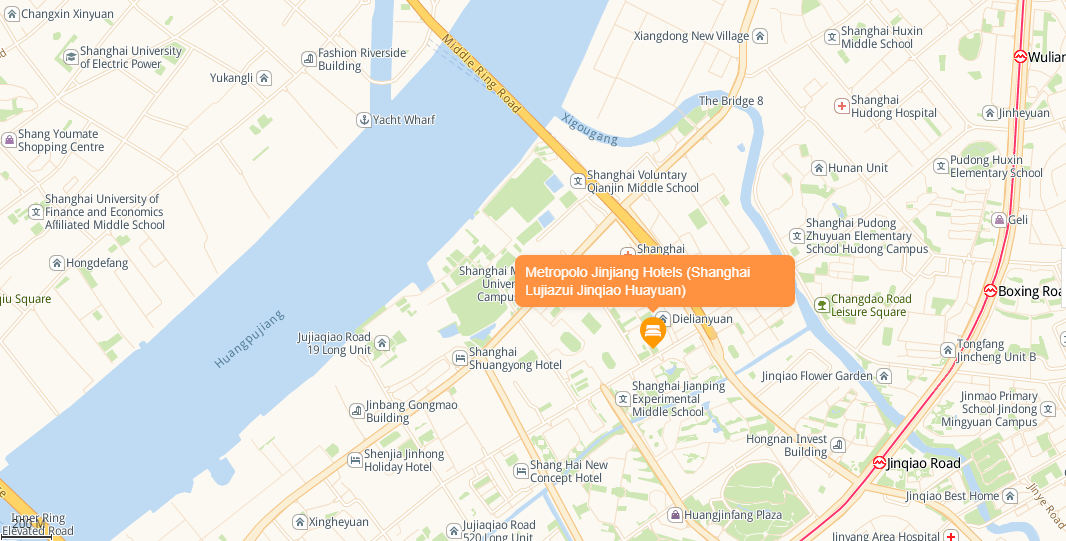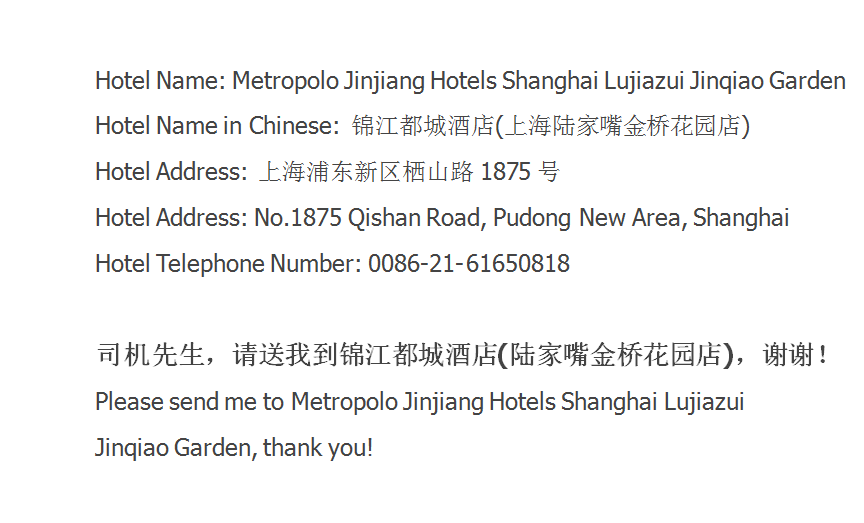 © Copyright © 2013-2019 WWW.METROPOLOJINJANGHOTELS.COM. All Rights Reserved.




Metropolo Jinjiang Hotels Shanghai Lujiazui Jinqiao Garden

锦江都城酒店(上海陆家嘴金桥花园店)

Hotel Phone: 0086-21-61650818

Address: No.1875 Qishan Road (Qishan Lu) Pudong New Area, Shanghai

Chinese Address:
上海浦东新区栖山路1875号

Postal Code: 200135


Book a room online


Just fill up a booking form


Enjoy the exclusive lowest rate


Pay at the hotel reception upon check- in

Check the room rate !